NOTE
: Book your bus ticket online by using the Mytrip.ng Mobile app, available on both
iOS
and
Android.
Download for Android Phones
HERE
, Download for Apple Phones (iOS)
HERE
, Register, Login and Start booking. You can also call/text/whatsapp us on
+2348084711442
.
On September 1, 2020, was a day of excitement and joy to the Mytrip.ng family as the pre-launch of the #1 online Bus Booking platform in Nigeria was carried alongside the celebration of the birthday of their founder and CEO Mr. Okoye Chibuike Philip who also Founded and Lead the Payza Nigeria Team.
Tuesday was really a day of massive jubilation for Nigerians both at home and in diaspora as the long awaited Online Bus Booking Solution platform which has been anticipated for a long period of time finally came to reality with a lot of notable Nigerians across the Nigerian States and strata came to witness the coming to reality of this wonderful and massive solution project to the transportation system in Nigeria and Africa at large. The highlight of the event which was graced by a multitude of people included the opening prayer by Rev. Sr. Gladys and introduction of guest which was done by MC Tencuma a Makurdi based multi-talented MC. The event took another dimension immediately when the MC invited the Founder and CEO to take over the podium.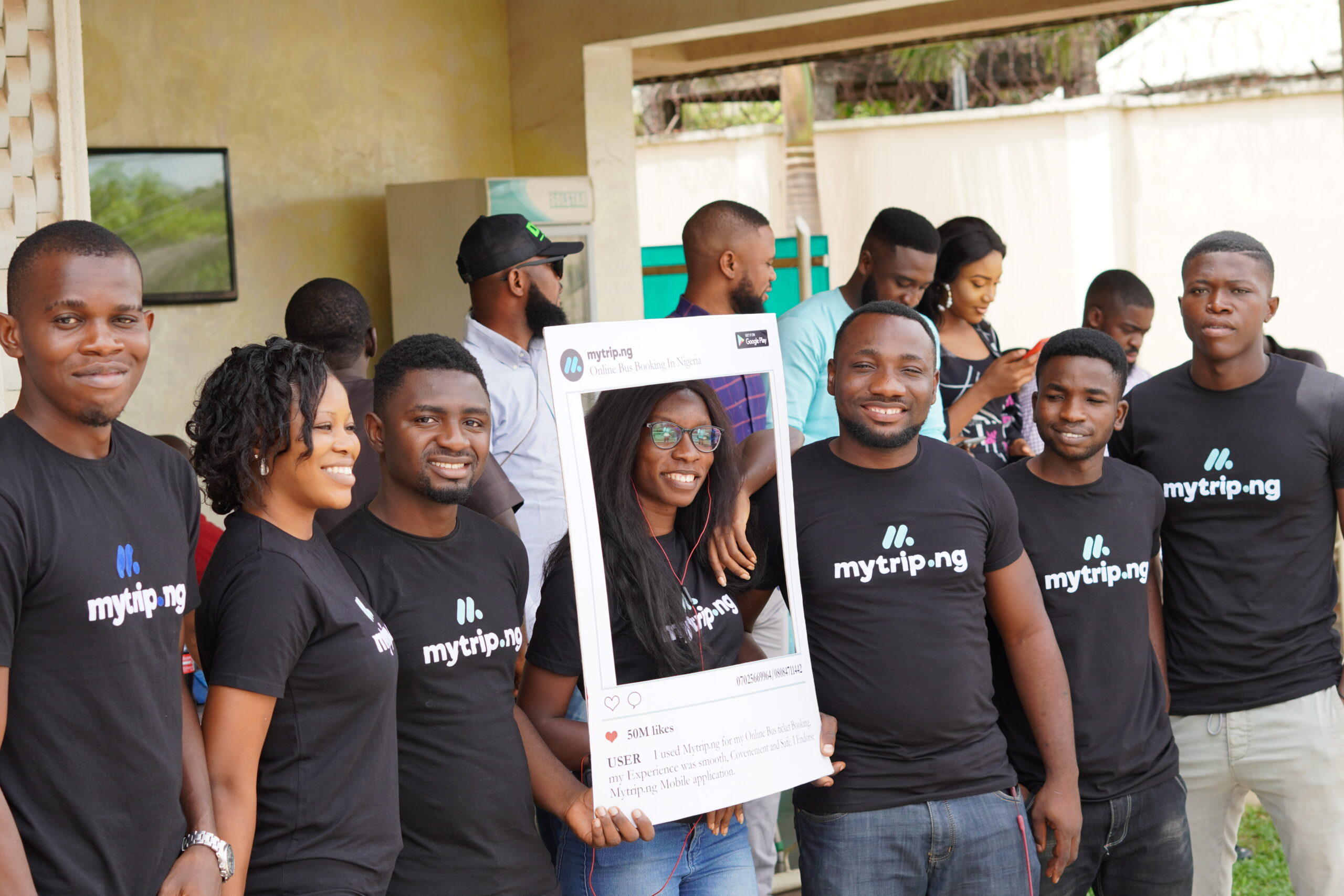 Speaking at the ceremony, the founder and CEO- Mr. Okoye Chibuike Philip thanked God and everyone present for taking their time out of their very tight schedules to grace this all important event of the pre-launching of the mytrip.ng online bus booking platform. The Founder and CEO continued by introducing firstly, the Chief Operations Officer/Co-Founder which is Mr. Ukeyima John and the Operations Manager by name Ngyugh Kingsley and by extension his Technology Team which at present comprises of a member-team in Egypt, India, and around Nigeria. The founder and CEO further thanked God for bringing everyone who was present at the occasion.
View full images on twitter.
— Mytrip.ng – Bus Booking in Nigeria (@mytripnigeria) September 3, 2020

In discussing, explaining and answering questions about the mytrip.ng mobile App, the founder and CEO maintained that: "We have provided a fully automated mobile application as solution for Nigerian travelers to easily, conveniently and safely reserve bus tickets across Nigeria states, below are slides on how to use our app".
Register & Login: Input all the required informations. You're automatically logged in at Registration.
Search Route: Input your Departure(LGA), Destination (State), Date & search available bus options.
Compare Buses: Choose your preferred bus based on Type, price, operator, facilities and departure time.
Seat Selection: Be Specific, reserve a particular seat of your choice. You can Book Upto 3 seats at a time.
Passenger Data: Input all required information of the traveler(s). These are used for the park manifest too.
Make payment: Simply enter your Debit Card details, make your payment and you're set for the journey.
This is a true time saver, cost efficient and most convenient way to travel around Nigeria states, Nigerians no longer have to go through all the stigma of ticket counter ques and delays. Download the Mytip.ng app and experience a smarter way to travel around Nigeria in Style.
Why the mytrip.ng  Mobile App?
There are a couple of reasons why we need to book a travel with mytrip.ng  which we will state down enigmatically as we continue to flourish through this content:
Secured Payment System is a question many people ought to ask when carrying out automated transactions online using their ATM. mytrip.ng  is a platform that takes the security of her customers as serious as the finance houses themselves. mytrip.ng is in partnership with leading payment company that manages all her transaction efficiently. mytrip.ng will never ask you of your PIN, it sets an auto-change to **** so that the system will not be able to understand your PIN in numbers. This is done in order to give our customers more confidence when making use of our online bus booking platform.
Comfort is what every living creature seeks to gain and get at all times, that is why even dead bodies when they are not placed in their comfort zones like the mortuary, the get to smell and bum the whole environment where they are wrongly kept. The above illustration which shows that even dead bodies need comfort zones, then, let's ask ourselves, will the living not want comfort? The question dropped  immediately before this sentence is what mytrip.ng  seeks to answer in the transportation industry, where people can stay at home, offices, hotels, churches, hospital, schools etc and book a bus from any park of their desire.
Compare different types of buses, different prices from different companies and get the ultimate satisfaction on the mytrip.ng mobile application. This is another feature on the mytrip.ng platform that is really "Mad Oh"….just at the comfort of your home, you can download, register and login to the mytrip.ng  mobile app, compare prices and types of buses available with different transport companies and select your desired choice. The feature helps customers to really exercise their right of consumer sovereignty.
Automation is what qualifies a platform technologically inclined. Most times I hear people talk of having an online platform but when  you search the platform on  the internet, you get to discover that most of the activities are handled offline…..is that one a technology company? With mytrip.ng , you need not to make phone calls after booking your bus, you will receive your automated E-mail when  immediately after your transaction is actually confirmed successful telling you, on your app the time of departure and arrival. In my own assertion, I feel this is really a technology company since all the bookings are automatically synchronized.
Time Saving is another difficulty transport companies have not been able to achieve over the years. People have to go to the park and wait for several hours just to get a bus to move from their destination to other places. The funny story is that others have to travel from far distance places to come to the parks and book a bus may be because they are not close to the parks. With mytrip.ng mobile app, you need not to suffer much, you are notified when your bus is ready to move, you can also book for Today, Tomorrow and Upper. These three (3) features enable customers to plan their journey at the comfort of their home.
Travel now pay later, Oh are you serious about this stuff or you are just kidding me!!! With the mytrip.ng mobile app you can never miss out a travel deal, an appointment or even a service delivery. Most times people want to travel for different purposes only to get money maybe one or two days after they have arrived that particular destination. How can I travel and pay later? mytrip.ng is really a miracle company as she is set to help her frequent and trust worth customers not to miss out any appointment or deal even when they don't have money at that particular moment. mytrip.ng is in partnership with a loan company that help in solving that particular issue as a matter of fact, only trust worthy and frequent customers shall access such loans.
After the detailed explanation of the platform by the founder and CEO of the online bus booking company, many questions were asked and clarifications were also given raging from security of payments, availability by routes, conditions of buses in partnership and host of questions of quality and trust. The launching  ended successfully with a word of prayer and pictures were taken by different groups and individuals.
For your travel updates concerning prices, available buses, different selection of preferred buses and selection of preferred choice seat in real time, go to the Google play store, search for mytrip.ng mobile App, download, install, register, login and all is set on your finger tip. Mytrip.ng: a smarter way to travel across Nigerian States.