NOTE
: Book your bus ticket online by using the Mytrip.ng Mobile app, available on both
iOS
and
Android.
Download for Android Phones
HERE
, Download for Apple Phones (iOS)
HERE
, Register, Login and Start booking. You can also call/text/whatsapp us on
+2348084711442
.
Abuja is the capital of Nigeria. It is a city full of great sights and beautiful culture. In Abuja, there are so may historic sights,  beautiful natural scenery, theme parks and much more. Due to its position as the capital of the country, it is believed to be the most powerful city in West Africa and one of the most international cities in the subcontinent.  Abuja is also of course, where the headquarters of the Economic Community of West African States (ECOWAS) is situated. It also hosts the regional headquarters of Organization of Petroleum Exporting Countries (OPEC). A road trip from Makurdi to Abuja is about 300 km by road and should take about 4 hours.
Choosing a Bus From Makurdi To Abuja
There are several factors to consider before choosing a mode of transport from Makurdi to Abuja as stated below:
Budget: Before booking a bus,  you will have to consider the price of the bus fare and compare it to your budget. Prices vary from one transport company to another, it is advisable to investigate as much as possible in order to find a transporter that offers a price you are comfortable with. Average transport from Makurdi  to Abuja is N2,500 still depending on the transport company and comfort zone preferred.
Transport Terminal: It would also be advisable to choose to travel from Abuja to Makurdi with a transport company which is within the closest proximity to your home, to avoid missing the bus departure time.
Benefit: The bus benefits are also very important.  Be sure to do your own research to get an idea about the comfort level of the buses each transport company uses. Different companies offer different perks like discounts for children and students or cab services to hotels in Makurdi.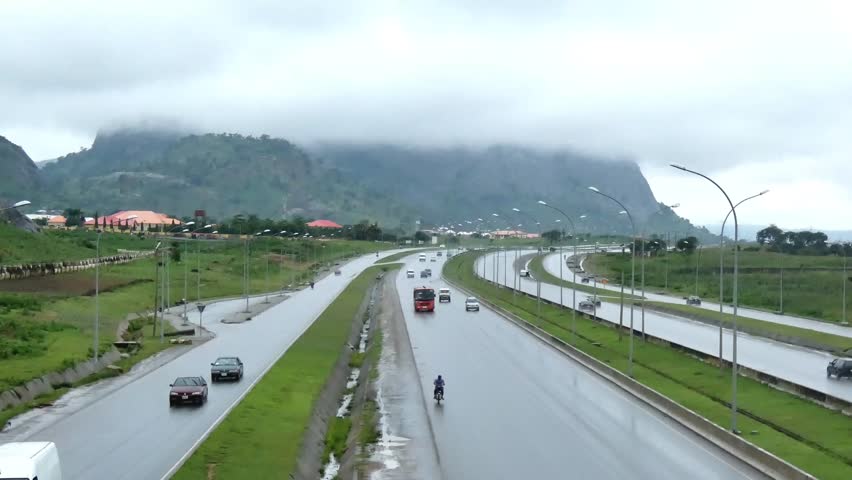 Booking a Bus from Makurdi to Abuja
You may choose to board a bus from Makurdi to Abuja from any of the following locations;
Posh Connect
Phone: 07036080449
Departure Terminal: Makurdi
London Line Park opposite Benue Links Park, Makurdi, Benue State.
Pleasure Travels Motors Company Ltd
Phone: 0812721849
Departure Terminal: Makurdi
No. 96 Gboko Road,Wurukum, Makurdi, Benue State.
Benue Links
Phone: 08065352641,08189469755
Departure Terminal: Makurdi
Gboko Road, Near The Food Basket Roundabout
PMB 463, Makurdi Benue State. info@benuelinks.org
Travel Time From Makurdi To Abuja
The journey from Makurdi to Abuja by road should take about 4 hours, covering a total distance of about 300km. The route that is most often plied by transport companies to Makurdi is via A 234 & Makurdi-Jos Rd/ A3.
This road is reportedly smooth up till you reach Lafia, where there is a small stretch of bad road. Road trips are generally safer during the day as there is better visibility for drivers. The route from Makurdi to Abuja usually has only light traffic, except during festive seasons when travelers are more likely to be on the move.
What To Pack When Travelling To Abuja
You will be on the road from Makurdi to Abuja for 4+ hours, this means you should pack your belongings in a judicious manner. The first thing do is to determine what you would need for the purpose of your trip, it is always advisable to keep one's packing as light as possible. Make sure your suitcase/bag is compact, not bulky. This is because transporters charge extra for heavy bags.
Also note that a  majority of the vehicles heading to Makurdi from Abuja are small, and have little luggage space, hence, your bags might be loaded in a haphazard fashion. Therefore, it is best that you avoid using a  suitcase that is fragile; a plastic suitcase may break easily. Also, any items that are fragile should not be in your major luggage.
Take a carry-on bag that contains all your valuables. On the trip from Abuja to Makurdi, there might be a stop or two depending on the transport company's protocol. There might also be long stretches of time where you may not see a town with food hawkers, so it is wise to have food items you can snack on.
What To Eat
The trip from Makurdi to Abuja is a relatively short, thus there may be only a few stops. You may also purchase some food at the motor park before your departure from Makurdi.
Some of the usual stops are at the following locations; Keffi, Akangwa or Lafia. If a stop is made, it is advisable to purchase food at those places. You may or may not pass by some towns with hawkers ready to sell food. Thus, the best advice is to make your own arrangements.
Places to stay in Abuja
When you arrive at Abuja, you may choose to continue exploring the city, and this depends on the time of day. If you intend to spend days in Abuja, you may either choose to book a hotel near your favorite attraction or one that is close to the bus terminal. New Rendezvous Hotel is a good hotel for a traveler in Abuja. Another comfort zone is Power Mike Hotels.
Travel Tips
Have a form of identification on hand in case of random police checks. Be sure arrive at the bus park on time, this will give you the opportunity to choose the most comfortable seat. Unless you are making use of a professional road transport service where you can book seats ahead of time. Go along with you a book or some other forms of entertainment.
At the motor park, you will encounter porters in search of passengers to assist by carrying their heavy luggage. These individuals may demand to carry your bags to the vehicle headed to your destination. You have a choice to either firmly decline their services with a shake of your head and then walking past them,  or you may choose to hand over your bags to them if they're heavy. However, be sure to keep a close watch on the porter and your bags.
Inform your driver of any fragile items in your bag. It also helps to watch as the bags are being loaded to ensure your belongings are not crushed under the weight of other heavy luggage. Keep all valuables with you in your carry-on luggage. There's a lot to see and do in Makurdi, Benue State, from culture to history, and even arts. Whatever your choice, you're sure to have a nice time.
For your travel updates on prices, available buses, different selection of preferred bus and selection of preferred choice seat in real time, get to the Google play store, download the Mytrip.ng mobile App, install, register, login and all is set on your finger tip. Mytrip.ng offers the smarter way to travel across Nigerian States.