NOTE
: Book your bus ticket online by using the Mytrip.ng Mobile app, available on both
iOS
and
Android.
Download for Android Phones
HERE
, Download for Apple Phones (iOS)
HERE
, Register, Login and Start booking. You can also call/text/whatsapp us on
+2348084711442
.
Calabar, formerly Old Calabar, town and port, capital of Cross River state, southeastern Nigeria. It lies along the Calabar River, 5 miles (8 km) upstream from that river's entrance into the Cross River estuary. Settled in the early 17th century by the Efik branch of the Ibibio people, the town became a centre for trade between Europeans on the coast and Africans farther inland. Fish, cassava, bananas, palm oil, and palm kernels were traded at Calabar for European manufactured goods, and the town also served as a major slave-trading depot. Duke Town and the other Efik settlements near Calabar—Creek Town, Henshaw Town, and Obutong (Old Town)—were forcibly united into the loosely knit state of Old Calabar by the Ekpe secret society, which was controlled by the towns' merchant houses. By the mid-19th century, after the waning of the slave trade, Old Calabar's economy had become based on the export of palm oil and palm kernels. After the chiefs of Duke Town accepted British protection in 1884, the town, which was called Old Calabar until 1904, served as capital of the Oil Rivers Protectorate (1885–93), the Niger Coast Protectorate (1893–1900), and Southern Nigeria (1900–06) until the British administrative headquarters were moved to Lagos. It remained an important port (shipping ivory, timber, and beeswax, as well as palm produce) until it was eclipsed by Port Harcourt, terminus (1916) of the railroad, 90 miles (145 km) west.
The name Old Calabar (as distinguished from the port and river named New Calabar, 120 miles [193 km] west) was originally given by 15th-century Portuguese navigators to the African inhabitants of that part of the Gulf of Guinea coast. This region was the main source of the Calabar bean, a poisonous bean that, when ingested, markedly affects the nervous system. Travelling from Abuja to Calabar by road is estimated at 8 hours 30 minutes if average speed is 109km/hr.
Choosing A Bus from Abuja to Calabar
There are several factors to consider when choosing a bus from Abuja to Calabar as stated below:
1. Budget: When considering the transport company to choose, you should look out for a transport company that offers a price range you can afford.
Convenience: It is very important that you ask about the seating arrangements, so you don't end up squashed or in a terrible seat for an 8 hour trip. Using the mytrip.ng mobile app will definitely help archive that.
Proximity to your home: You should pick a transport company that has a terminal close to where you live. This would allow you to get there early on the day of your trip.
Route: Different Transport companies ply different routes from Abuja to Calabar, so it is advisable to pick a bus according to your preferred route.
The conditions stated above have been made so simple getting to know at the comfort of your home with the use of the mytrip.ng mobile App.
Finding Calabar Bound Buses
There are several companies which offer road transport services from Abuja to Calabar. The Harcourt buses which travel from Abuja to Calabar route can be found at any of the following terminals;
Kubwa Terminal Abuja
Bash Karm Plaza 227, Kubwa Abuja, Gado Nasko road close to first bank kubwa
Abuja, Federal Capital Territory
09030894540
Cost of Abuja to Calabar Buses
A bus ticket from Abuja to Calabar costs an average of N10,000 depending on the transport company and the category/ type of bus used for the journey. This is subject to change by the specific transport company. For current information on bus fares and routes, please download and check the mytrip.ng mobile App on Google play store for real time prices of buses.
Travel Time from Abuja to Calabar
A trip from Abuja to Enugu by road is approximately 8 hours 30 minutes. This is based on militating factors that varies on weather, route taken etc. The time taken to travel by road from Abuja to PortHarcourt is about 7 to 8 hours.  This wide time range depends on the following factors;
The driving speed
The nature and age of the vehicle
The condition of the road on the route taken
Traffic; this could be caused by various reasons, ranging from accidents to road repairs
The route taken by the driver.
What to Pack
Pack light. A trick I apply is that I make sure every item of clothing can be worn at least 3 times. Having a small bag will also give you a lot less to worry about while getting on board the bus.
If you have to carry heavy bags, then you should be at the bus park about an hour earlier than the tentative take off time, so you and the transport company assistants can figure out the best way to cram your luggage into the bus.
Your carry-on should be a backpack or a large handbag, since you can easily drop either on the floor of the bus if you get tired of carrying it on your lap.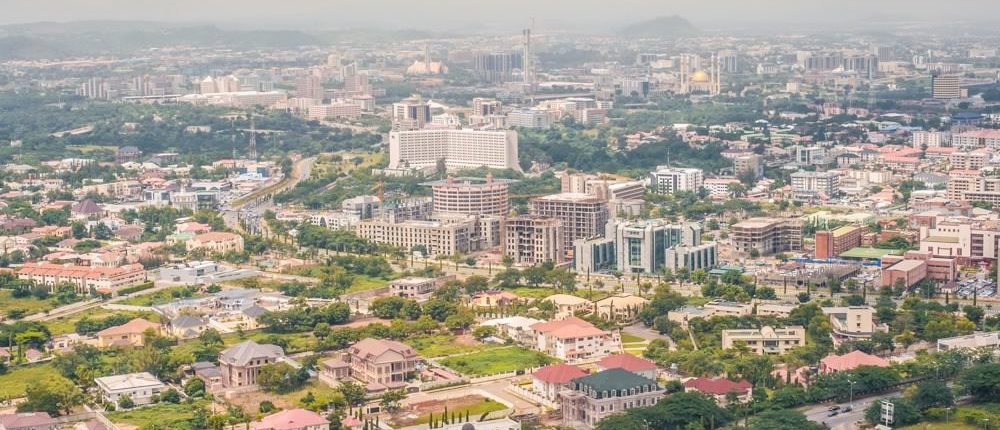 What to Eat
The bus usually makes a stop at Makurdi. You will find sufficient food items at this stop if you decide not to bring some from home.
It is advisable to eat light or not at all if like me, your stomach has no respect for you. This is because the only bathroom option available to you after the stop is the bushes by the roadside.
Where to Stay
There are a lot of tourist places and hotels in Abuja that visitors don't need to worry about where they could sleep in the cause of their visit. The hotels in Abuja are classified in to executive, medium and low budget. Everyone can get accommodation no matter your budget, but for comfortability, convenience and security wise, we encourage you to visit Beneville Hotel & Apartment  which is Set in Calabar, 3.2 km from Livingston Shopping Complex, Beneville Hotel & Apartment offers accommodation with a restaurant, free private parking, an outdoor swimming pool and a bar.
Travel Tips
A seat right beside the window would be perfect if you can get it. They are usually the first seats to go. If you would like a window seat it is advisable to get to the bus park early.
Prepare for weather changes by carrying a big scarf or a sweater.
Expect stretches of bumpy roads, so keep a packet of Panadol in your bag for a resulting headache.
You may sleep your way through most of the trip, it'll seem faster that way.
 Keep your carry-on bag close to you at all times.
Read signposts to get your bearings. If you need advice or help when you get to your stop, ask the driver or other passengers for help.
Make sure you keep someone at home or at your destination abreast of your progress via text or phone call.
For your travel updates on prices, available buses, different selection of preferred bus and selection of preferred choice seat in real time, get to the Google play store, search for mytrip.ng mobile App, download, install, register, login and all is set on your finger tip. Mytrip.ng: a smarter way to travel across Nigerian States.